We're back at Dad's place right now. Ian's nearly comatose and I'm not much better. 😊 We managed to be organized enough to successfully participate in the ride (much anticipated, delayed from 2020).
I was up at 5 and got ready for the start of the 140 km distance at 7:30 am. To my extreme disappointment, when I got outside with my gear and my bike, it was raining. I looked at the forecast and nothing was indicating rain, so I girded my loins and drove down to the start. By the time I got there, the rain had stopped and I didn't see any more rain for the day. The weather got better as the day wore on.
My ride was uneventful. I kept with the leaders up to Wale Road on the Old Island Highway but then dropped back along the Lagoon and out into Metchosin. I was mostly solo once I started climbing Humpback Road so I took my time and stopped to give Stephanie a hug in Langford and stopped in at aid stations. It's so hard to rein in the tendency to go hard when I'm on my own. I finished in five hours and 13 minutes.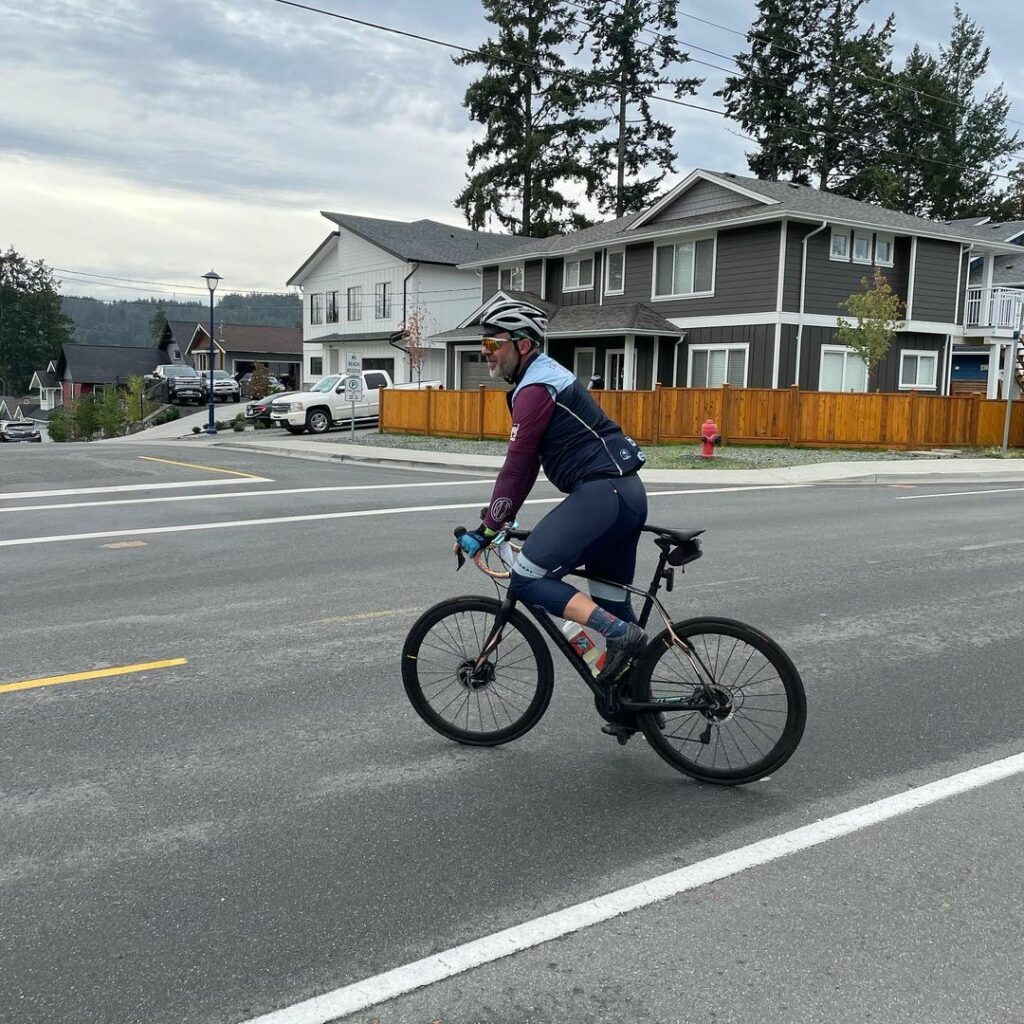 Ian rode the 45 km route for the first time, and Dad dropped him off at the start. Ian had time to take some nice photos of the scenery as he was waiting for the start.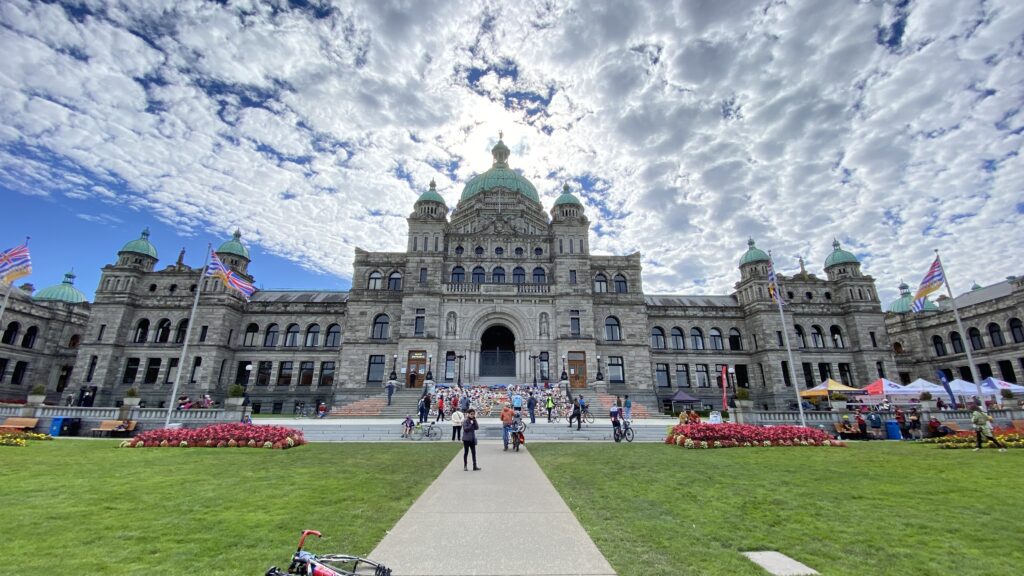 He killed it, doing the 45 km in less than two hours. He had lots to say about it in the car on the way home, from the older man in front of him yelling at some oblivious pedestrians to the extra hills he had to climb to the 45 turnaround not being what he expected. He also didn't think much of the meal afterwards.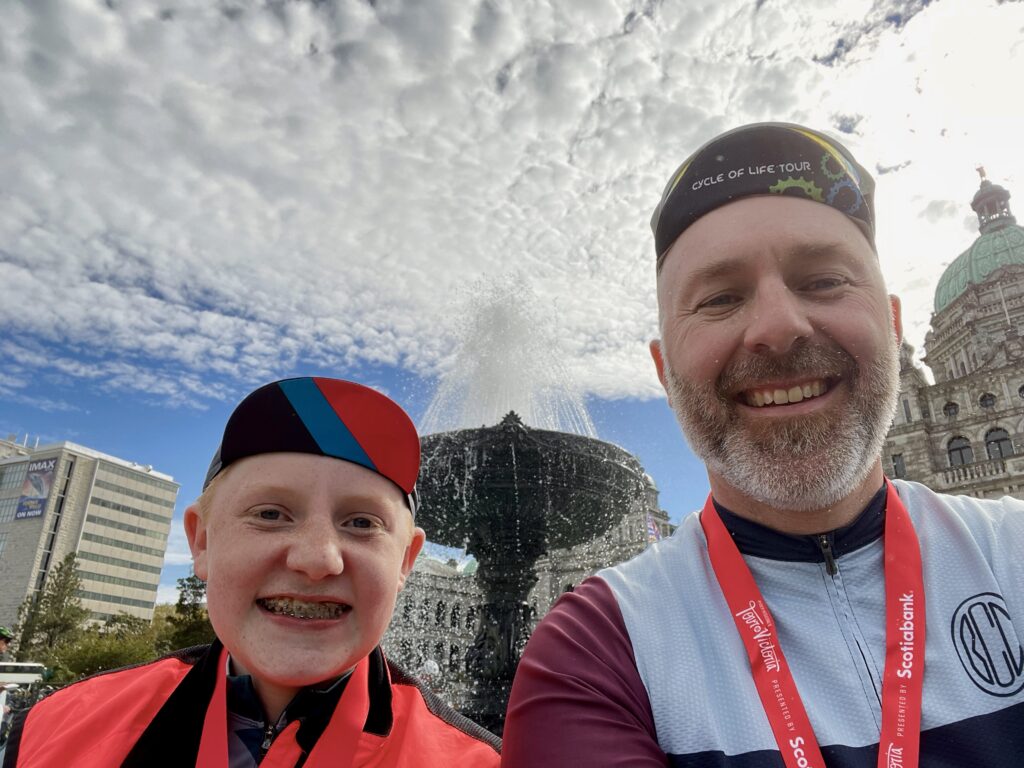 Here is some video of Ian crossing the line.