Yet another computer. I'm beginning to think we have a problem. 🤣
I'd been humming and hawing about getting an M1 Mac for a while. When they came out, we ordered a MacBook Air for Tammy right away (she was long overdue for a replacement) and then a Mac Mini to replace the seven-year old family computer. My work computer is a 2017 MacBook Pro, which isn't too shabby, but compared to Tammy's Air it was not up to par. I chewed on the possibilities of stealing the Mini and using it day-to-day, but I couldn't justify pressing the 2013 Mini back into service. Realistically, I should be getting a new computer from work this year or next but I don't want to prod my boss about it, because M1 (or M2 or M1X) MacBook Pros aren't out yet.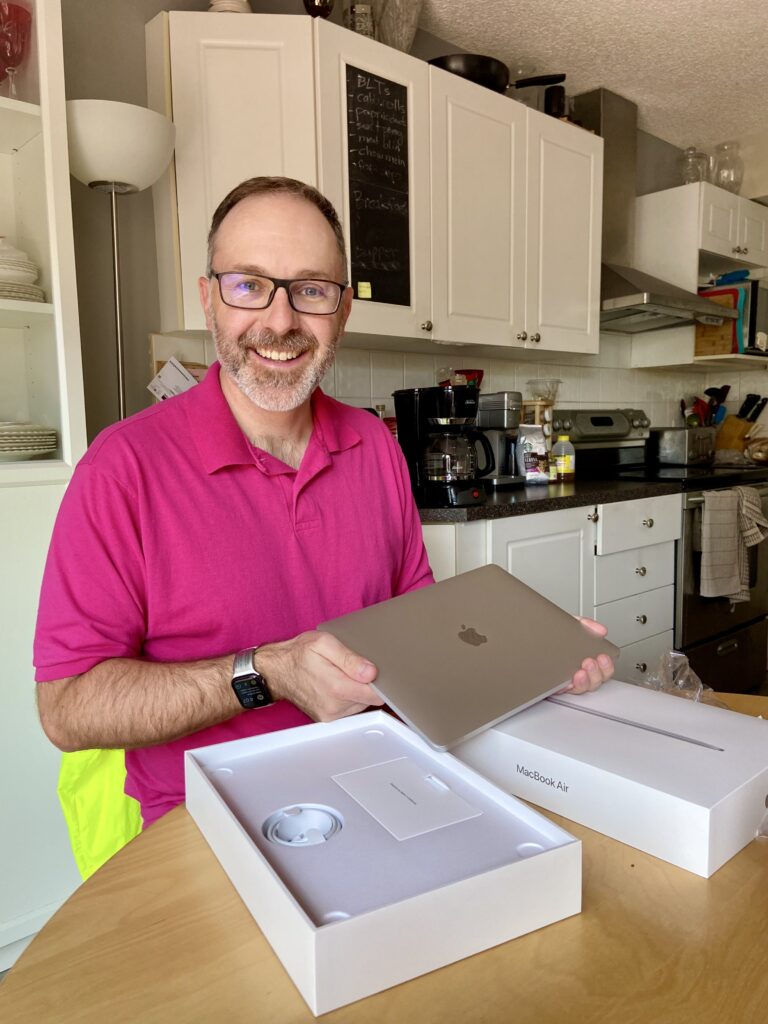 When Apple released the new iMacs this summer, I nearly pulled the trigger on a yellow one. But it wasn't quite the right machine. The next generation of pro-level iMacs and MacBooks should be around the corner. So the "right ones" are out in the future. So why this MacBook Air and not the iMac? It came down to the what might might be next. When I get a new 27″ iMac or MacBook Pro, and this computer will need a new home. And Ian could use this for his movie making. So I might only be a temporary "owner" of it, but it will be fun. When this arrived, I told Ian to start making a business case for why he should inherit it. 😄
Today, I used it for work for the first time. Everything was snappy. This evening I was using Xcode and the battery was still at 91% and it wasn't getting warm. This machine is amazing. I've lost 2″ on my second monitor (the MacBook screen) but gained a fast-forward in performance.
Thank you, Tammy. Even if it was just a kick to stop me from humming and hawing.