When we last were at Nakiska, pre-COVID, who knew it would be so long before we would go skiing again? Nakiska shut down in March last year. It opened somewhat normally this year, but at first it was only the upper mountain that was open, and the second wave of the pandemic was cresting. Then it was super warm, then it was super cold. But today, we got out to the mountain.
It was windy, and a couple of degrees above zero. The conditions were pretty nice.
Ian and I got in eight runs. We stuck to the bronze chair, which really didn't have any line-ups to speak of. Compare that to the Silver chair: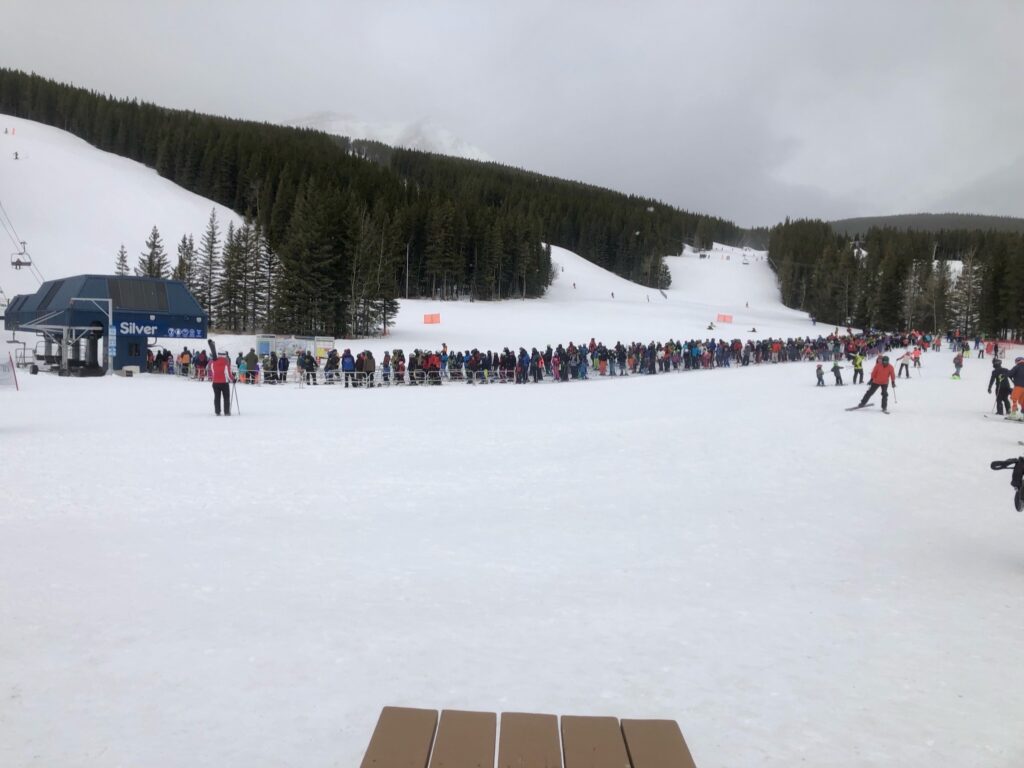 The Olympic chair was about the same.
We only stayed about an hour and a half, but that was enough to say we'd been. Hopefully it won't be the last this year.