Tonight was my first time out with the club for a gravel ride. First off: what is gravel riding? It's basically going and riding the unpaved roads. There are a lot of unpaved secondary roads in Alberta, so much so that if you want to see anything away from the highways, you'll want knobby tires to do so. If you want to know more, this Bike Radar article will fill in the gaps.
The ride was a tough one by club standards, and for it to be my first ride was… challenging. I did okay. Wasn't too brave on the downhill sections with loose gravel. I was plenty dusty by the time 50 km was up and we rolled back into the parking lot at the Golden Rod community hall.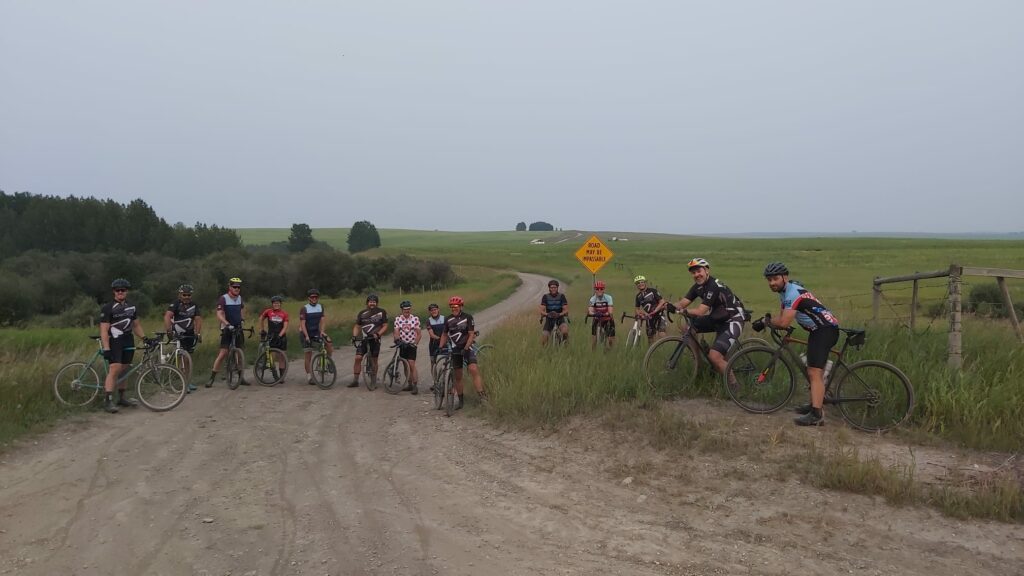 The sun was setting in the smoke by the time we were done. Tammy met me outside with the hose (at my request) to spray me down, because I was dirt from tip to toe.
Try again next week.
https://www.strava.com/activities/5709028482
Updated
Adding a picture of my bike after the ride to show how dirty it was.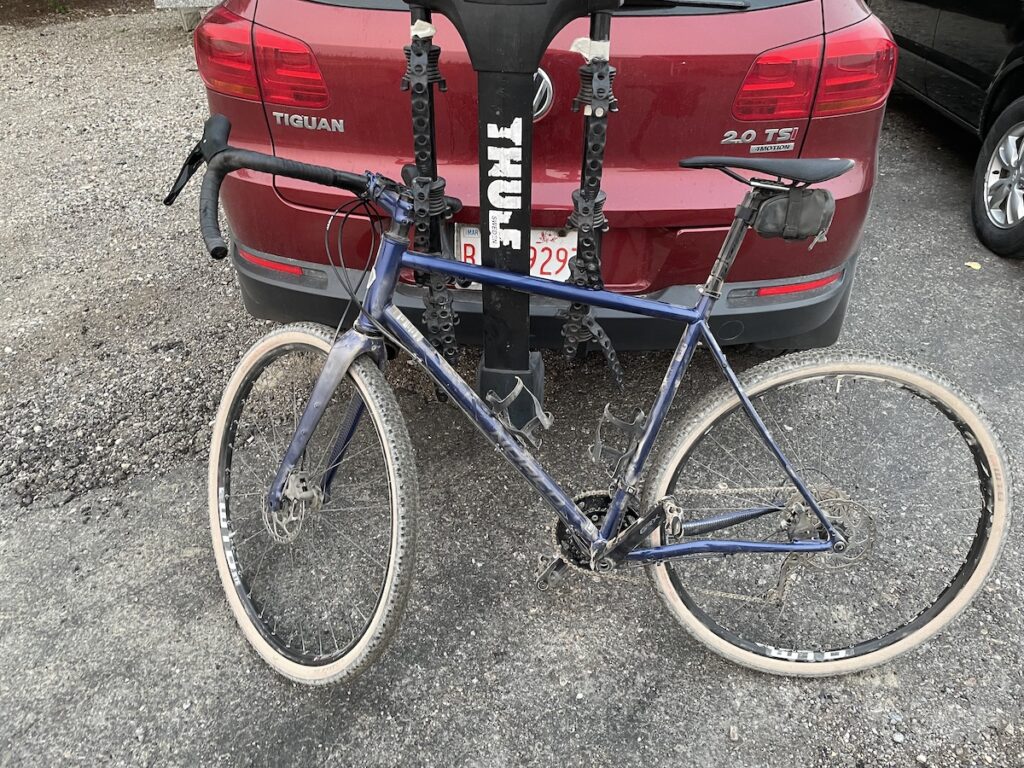 For the record, the people in the photo are, from left to right: Luke, Dave D., Warren, Liz, Liz' hubby, Justin, Peter, Mark, Todd, Dave R., Christine, John, Simon and Richard.