When we were planning on Saturday night, there was a wildfire near Canmore that we were worried about. The crews got it under control, but as it turned out we should have been more worried about the Coquihalla. When we were driving through in the early afternoon, there were some visible plumes of smoke in the distance near Merritt.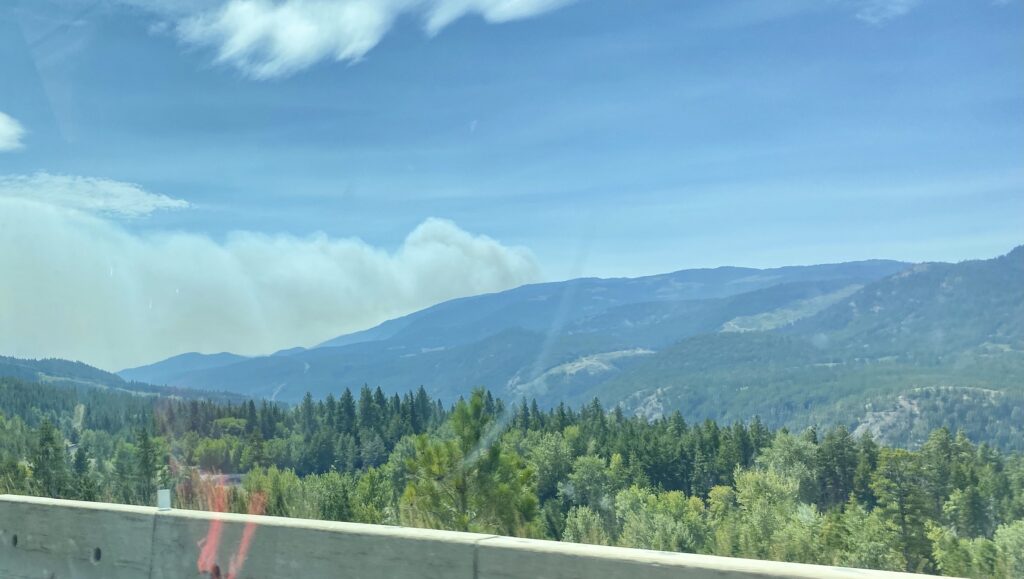 But then when we were on the lower sections between Hope and Merritt, then it got up close.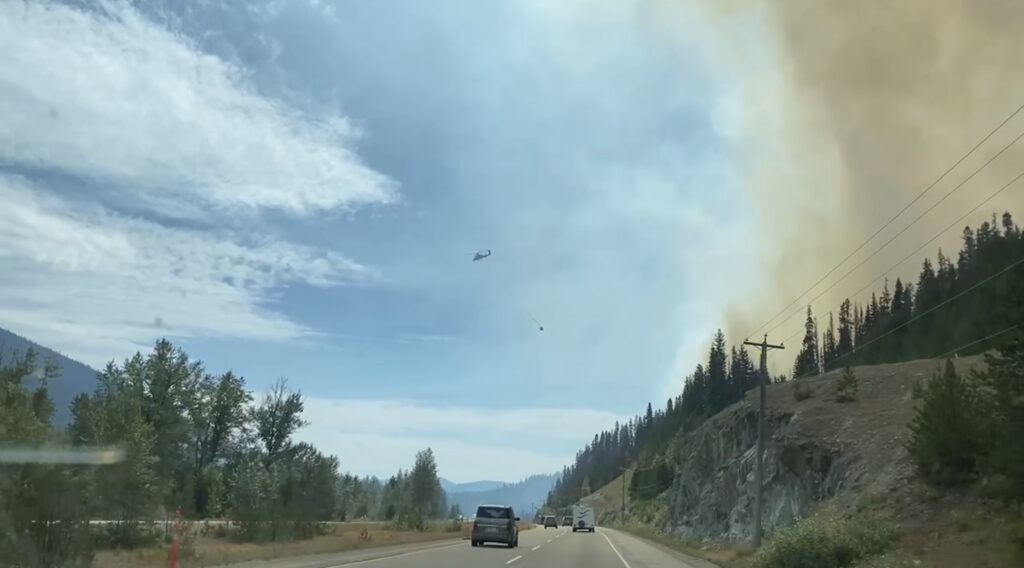 But it got much, much worse. The highway is now closed and Merritt is on evacuation alert. We might have some trouble getting home.