It's been a busy weekend, but not in the usual way. This weekend was two days where Tammy and I went to Bow Cycle to take part in the Complete Overhaul Service School course. This marks the fourth time I've done it. It was a first for Tammy. The basic outline of the course hasn't changed:
Bring in your bike,
Tear it down to the frame,
Clean everything, replace worn parts,
Build it back up better than new.
I took my Roubaix, and Tammy took her Cannondale. The course was reserved for the Bow Cyclist Club, and this is the first of three weekends where there will be 6-7 people in the class. When I took it in 2016, I was the only person in the class. Tammy was the only woman in the class, and she certainly did fantastic. She was the first one done by a long shot and helped me re-wrap my handlebars with new tape.
I think the kids enjoyed the weekend: no parents around and yesterday we brought home Chinese food and Timbits and today we brought home Red Swan Pizza. We took a few pictures, and a video of Derek wrapping bar tape, but nothing too great, so here's a picture of Murphy instead!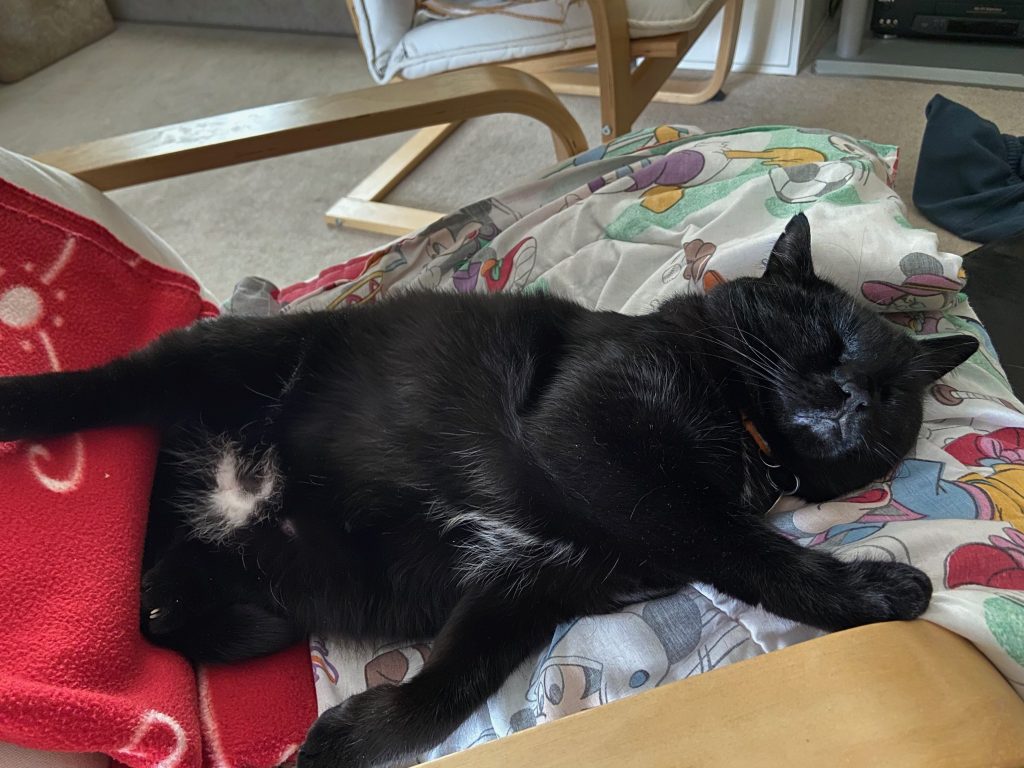 Continue reading