This afternoon, I took a Microsoft Azure certification exam, and I passed! This was the Microsoft Azure Architect Technology exam, which is the first of two exams to pass to get the Azure Solutions Architect Expert certification. I took a five-day course from LearningTree in late July and it was a wall of information. I took the prep very seriously, doing lots of practice labs, studying the course material and taking practice tests.
Yeah, about that. The practice tests are something that you purchase ($80 USD for 30 days' access) and then you can run the test in a "study" mode or in a "certification" mode where you take the test like you would in the testing centre. Well, to make a long story short I only passed the practice test once, and that was the last time, on Sunday afternoon. It wasn't looking good. Heck, I only barely passed the Fundamentals exam back in January. I don't administer Azure on a daily basis. I was trying to pass this exam on book and brainpower, and the practice tests weren't looking too positive.
But pass or fail, the exam was happening today. And thanks to COVID, it was happening right here, at my desk. There were lots of rules about what you could and couldn't have within arm's reach, so everything came off of my desk. It was a nice opportunity to dust, anyways.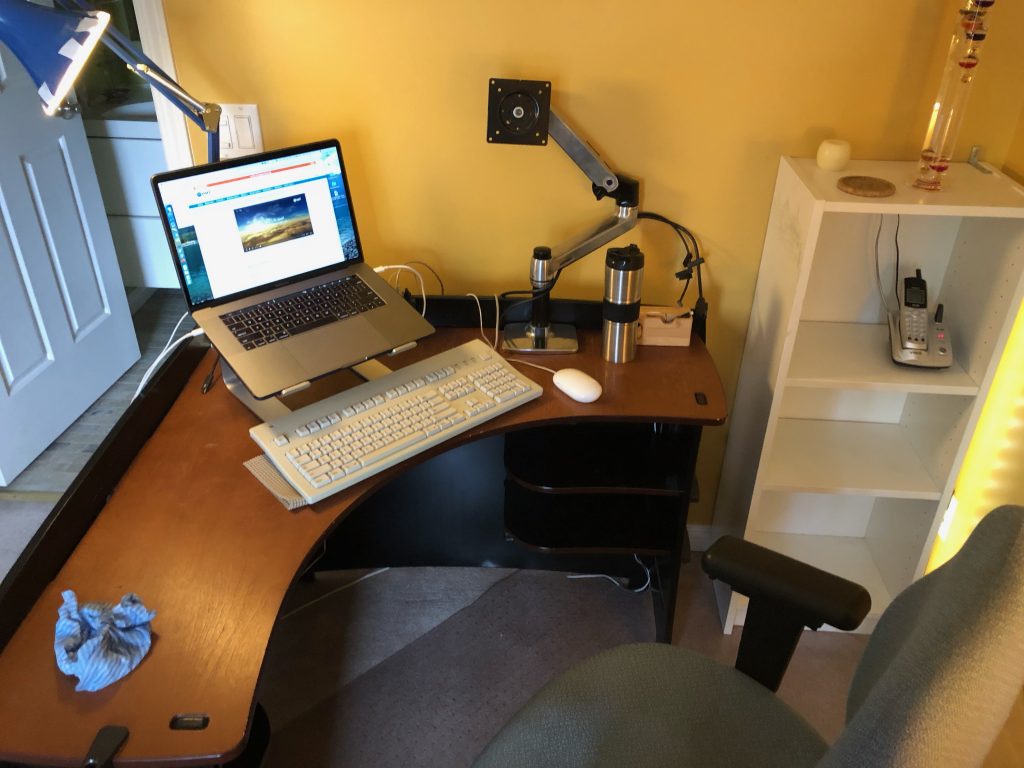 I did my best to be chill when I was waiting for my test time (2:00), but got on the rollers for a half hour beforehand. I think that cleared my mind. It took about fifteen minutes to get into the test, having to take a selfie, photos of my driver's license, and four of my desk from each angle. I didn't speak to anyone during the "intake" or the exam. Once I was in, my camera was on and I wasn't allowed to leave. No food, drink or breaks. I locked the door, because if anyone walked in, the test would be over and I would fail.
It took over 2 hours, and I was very focused on teasing every bit of information out of each question. The questions were like the practice tests, but somewhat different, too. It seemed there were more clues available, but that could have been my imagination.
Anyhow, now on to the Solution Architect Design exam. It's scheduled for Thursday next week.