Today it's twenty-four years since that day long ago when Tammy and I said "I do". It was a quiet day, mostly spent at home except for taking Miranda to her first shift at the ice cream parlour. It was supposed to be tomorrow, but they called this morning and asked if she could start at 4 today.
Tammy made me a card with a big assist from Miranda, and I gave Tammy a pair of blue opal earrings and a chocolate apple from Purdy's. Opal and tanzanite are the gemstones associated with a 24th anniversary.
There was an e-card from Colin and Carol and a card from Dad. Thank you! It's nice that you thought of us.
We elected to have takeout from Zaika. We had it at lunch: on one hand, Miranda was around and on the other hand it gave more time to digest it. 😁 Tammy made mango lassi drinks and a poppyseed pie which was delicious. It was a great lunch and we watched the latest Ted Lasso episode too.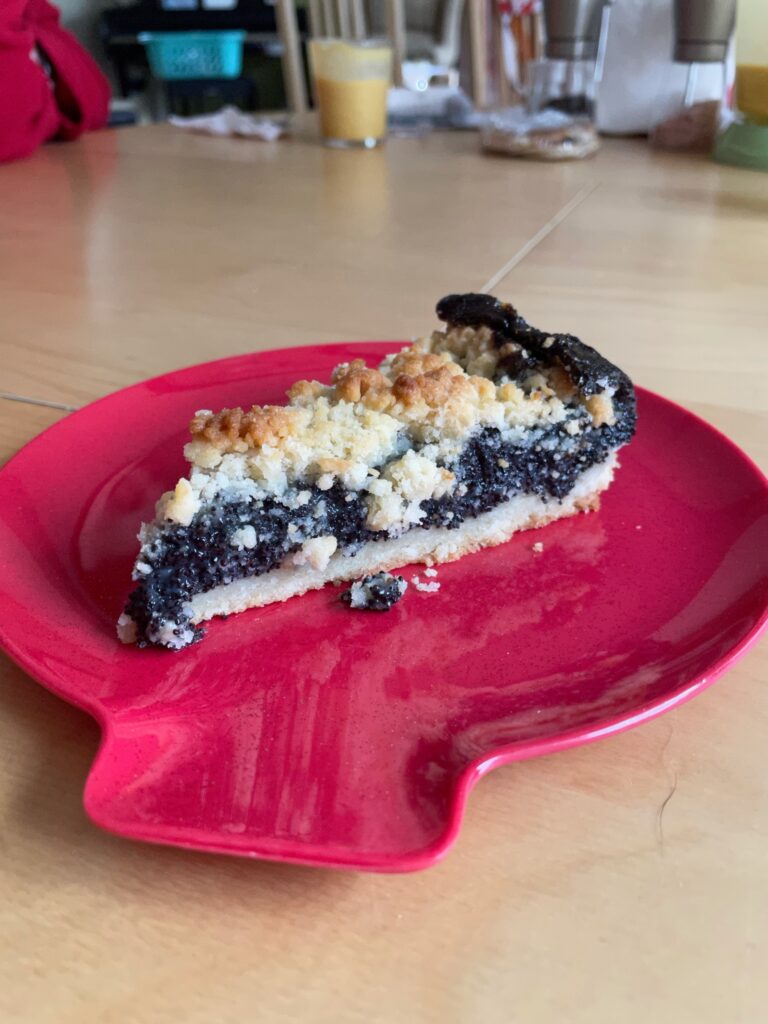 Happy Anniversary, Tammy! 😘 Next year is silver.