Miranda's into day two of Grade 12 exams today. She also has an appointment to speak to a school counsellor to talk about university class selection.
Big times for her!
In other news, Ian had his longest bike ride ever last night. We started at our house, rode to the shop, and then I let the C group on a ride around the Glenmore Reservoir. Tammy picked us up at the shop when we were done.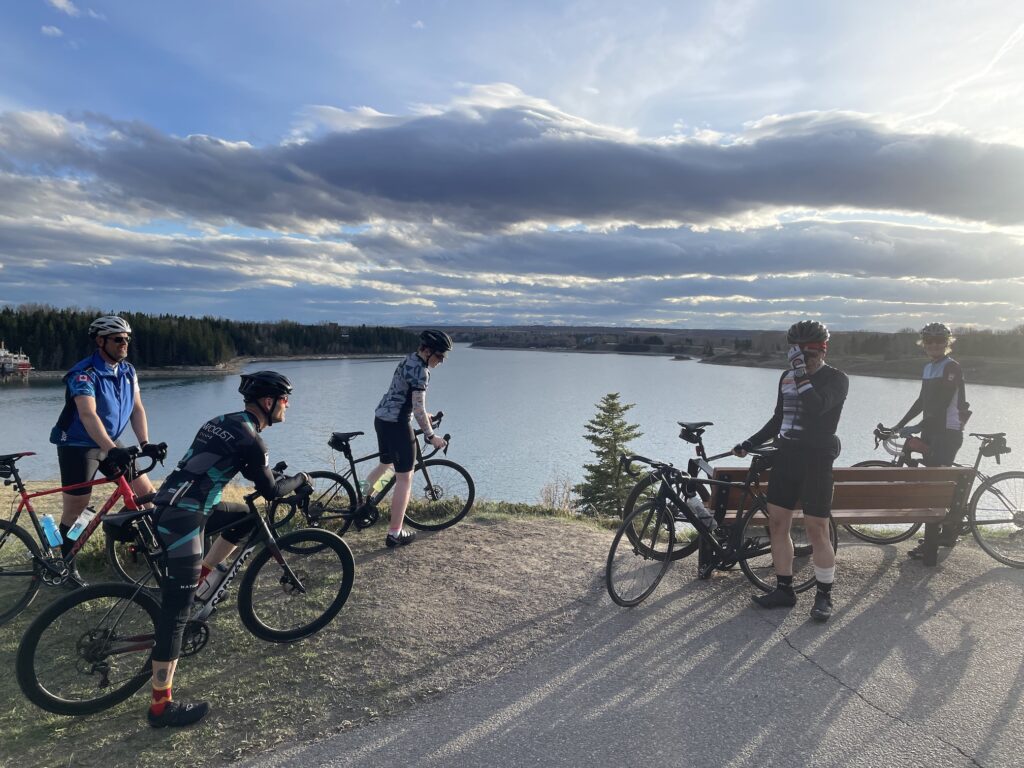 If that had been the end of the story, it would be better, but unfortunately Andrew crashed on the way back, going too fast down Edworthy hill and encountering some gravel on a corner. Ian saw the crash (Ian was right behind me, and I was the next rider behind Andrew) and said "it was painful to watch". No broken bones, but a lot of road rash. Ian's never been a daredevil, but hopefully he learns from the example.