Ian and I put up the outside Christmas lights this afternoon. It was about four degrees outside, so not too bad.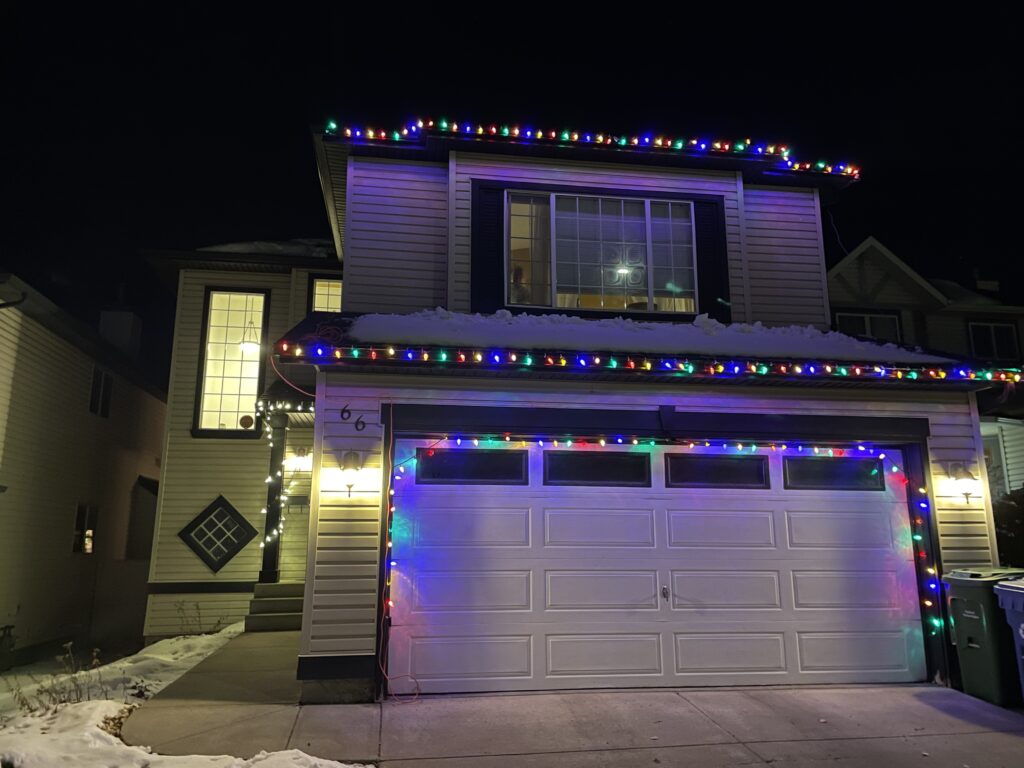 The funny thing was that it was only this week that I realized that I hadn't done it yet. I was talking to dad earlier this week and he was telling me that he'd put his lights up outside on his balcony. It hit me like a ton of bricks: it wasn't that I'd thought about it and put it off, I literally hadn't thought about it. I think the reason is that the weather went from unseasonably warm to snow in the course of a week, and then deep-freeze, that we've popped out of now. Add how busy it's been at work, and it was a perfect storm.
But we did it today. The weather behaved, and while there was still snow on the roof, it was clear enough to even put the lights up at the top of the house. And I didn't fall off the roof.
Enjoy!