It's been four years since we went to Pender Island, but we made it back! Our activity for our second day on the south coast was a trip to the Gulf Islands to see Colin and Carol.
Our first day of the trip was going downtown to Russell Books and an impromptu pizza party at Dad's with Stephanie and family. Day two was the first real scheduled event.
We caught the 8:20 ferry to Otter Bay. The morning's weather was grey and cold and with a bit of rain showers. It made me wonder what our day on the island would be like. Our plans had involved being outdoors, not hiding inside.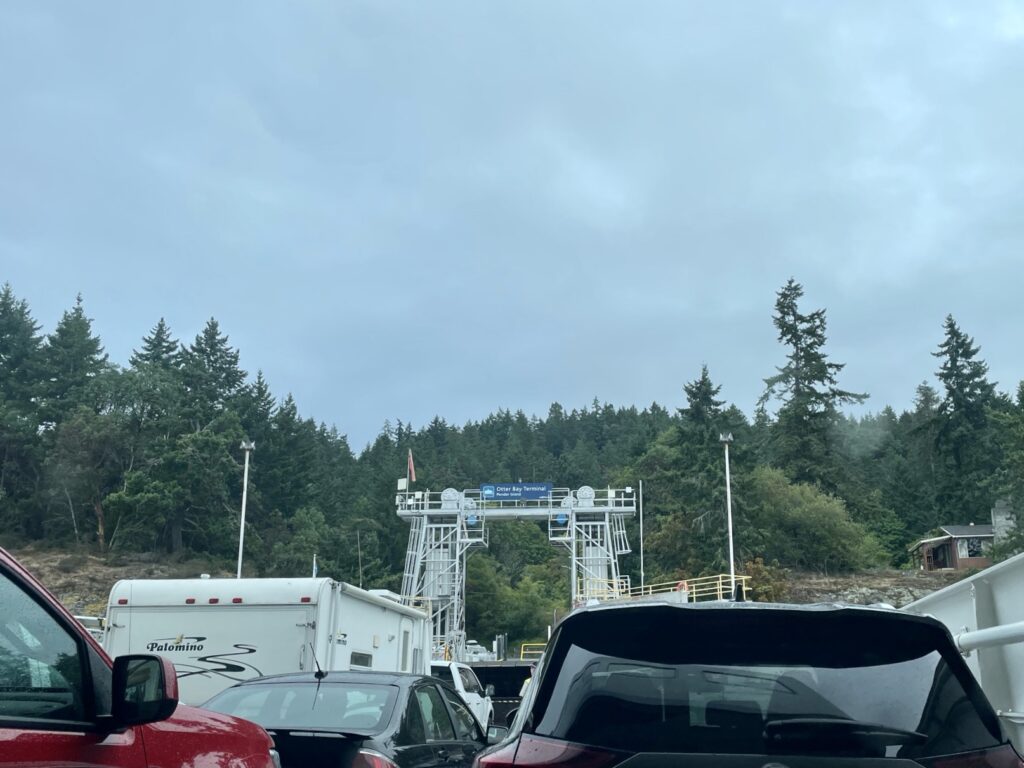 But before long, sunlight was filtering through the trees and by 10:30 the day was sunny. We headed to play Disc Golf. It was great. Totally different from playing in Calgary. Scrambling up and down rocks and bouncing the discs off of trees.
Then it was time for tea on the deck and some bunwiches for lunch before heading out again to Brooks Point on South Pender. That was a great opportunity to scramble over rocks and logs and exploring tidal pools or just relax.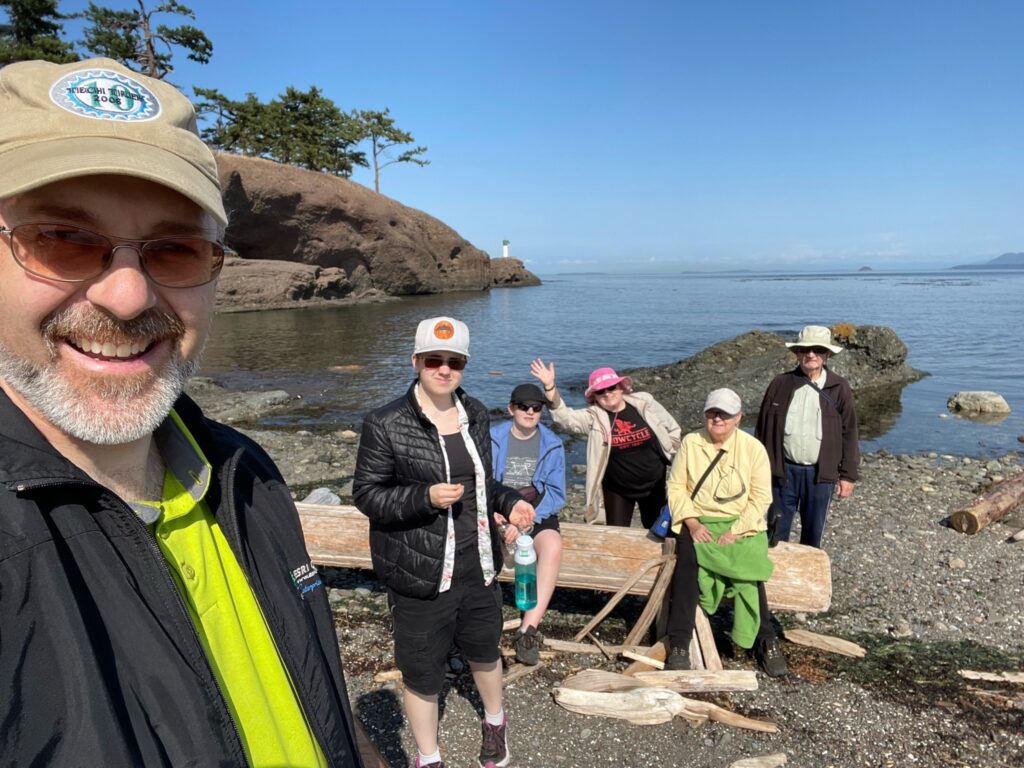 The weather was perfect. We visited a bit longer before it was time to leave for the ferry terminal.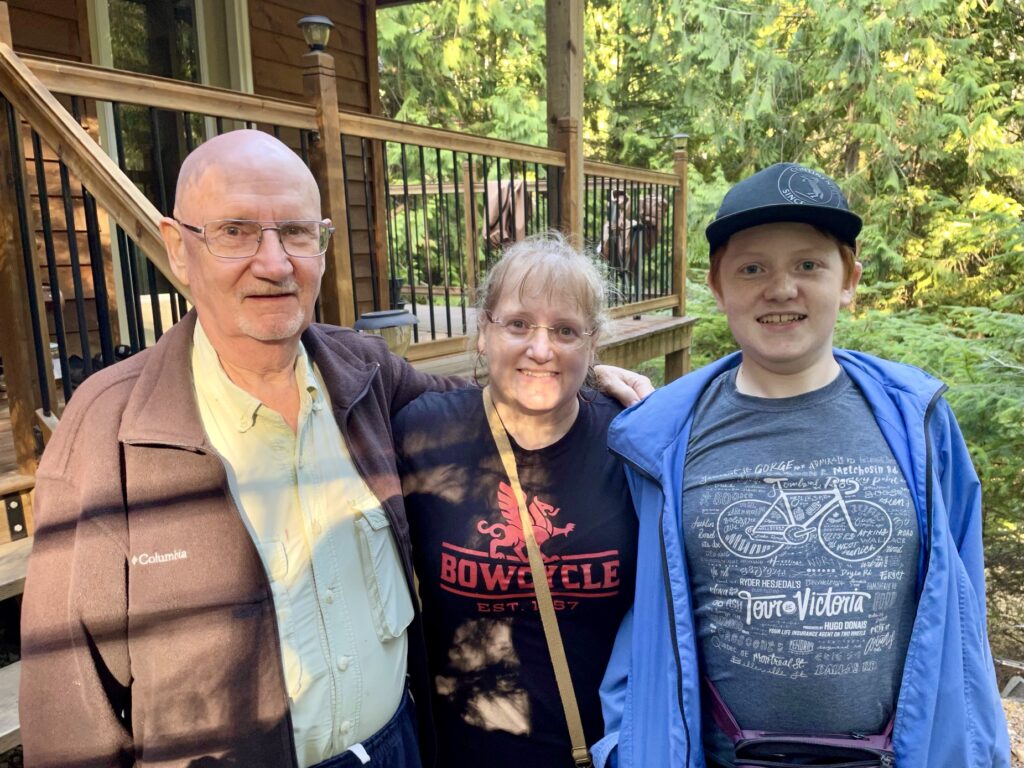 Of course, this was yet another opportunity for Ian to enjoy and capture the BC Ferries experience.
He also got some video. We'll post some later.
Updated
Here's some promised video.