Today was Ian's 2021 piano recital. Unlike last year where it was completely remote, this year it was outdoors… sort of.
There were sun tents and chairs set up in the parking lot at the studio in Royal Oak and the MC had a microphone and a PA speaker. But the instruments were un-amplified and the piano was actually inside. It was a little hard to hear. We were very thankful for the shade and two girls were handing out bottled water for the guests.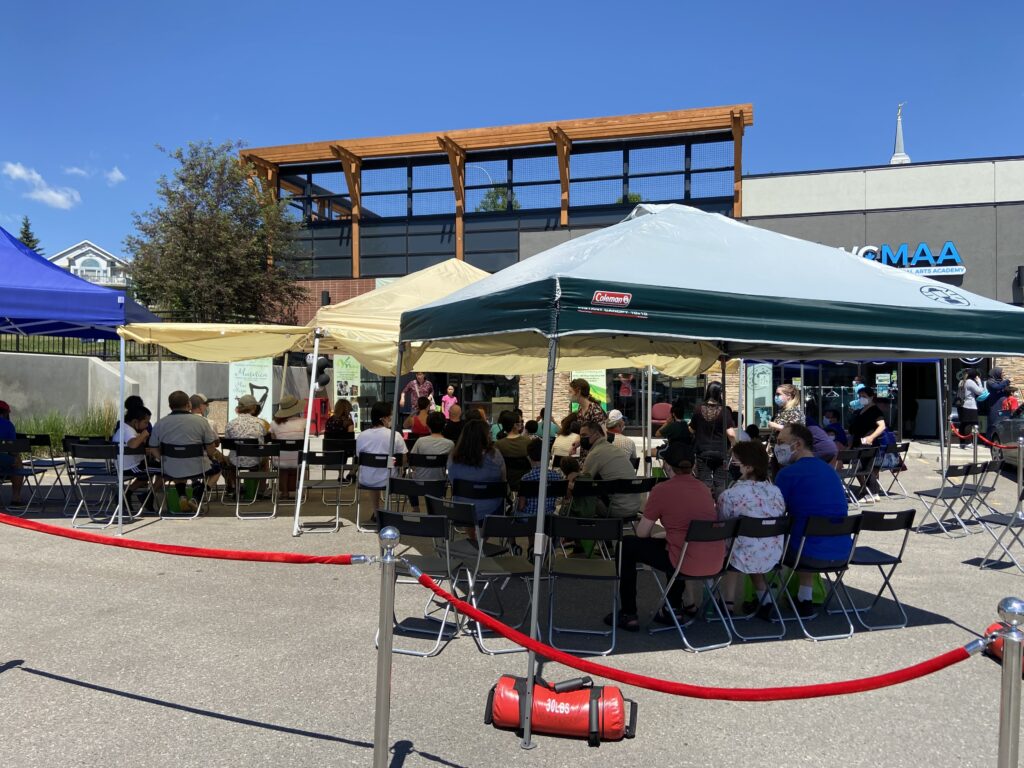 Ian was one of the last to go, after a string ensemble, pianists from age 4 and up, and one classical guitarist too.
Sorry that the sound isn't very loud. You can see the situation in the video. He did great, and afterwards got a certificate.