On Tuesday, I got an email from Cathy, our office admin.
I have attached a copy of our new floorplan with offices marked. All bins are now in your offices to be unpacked. If you do not like your office configuration, furniture can be moved around. Also if cables are not long enough when hooking up phones etc., please let me know and we will get you a longer one from IT.

Please try to go in to the office in the next week or so to unpack, as I want to get these bins returned. Empty bins can be stacked in the training room as well.
During the pandemic, Esri took the opportunity to reconfigure our office. We were growing and running out of desks before everything shut down. Now the "bullpen" (where I sit) and the offices along the west and north sides of the office have been repartitioned.
I lost a little space, but kept my window.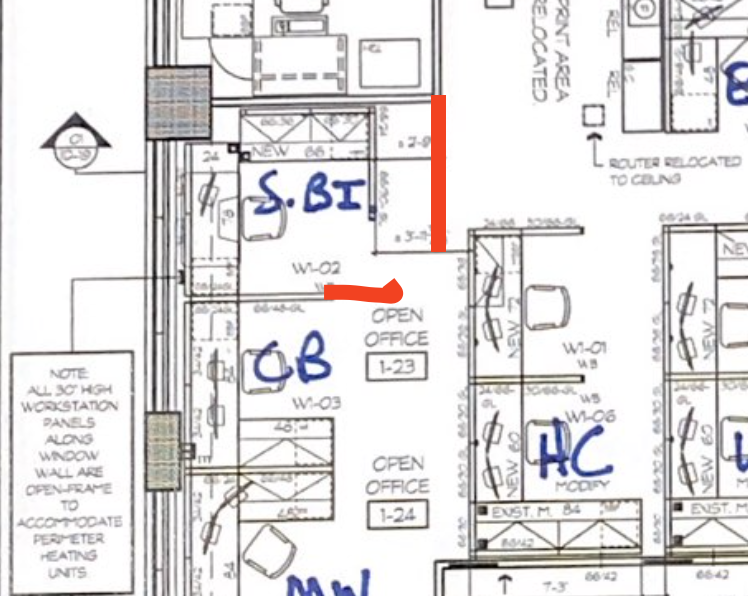 It's not a material loss. The space was an extra desk that I didn't use. There were others who lost a lot more, like the salespeople who had large offices with a window who are now in half the space and no window. There now are two small meeting rooms as well, which will be useful for when I need to run workshops, for example.
The weather has been so nice that I was able to ride my bike downtown. I unpacked the crates and put things roughly away. I didn't bother wiring up my computer stuff or monitor. That can wait until I actually return to the office.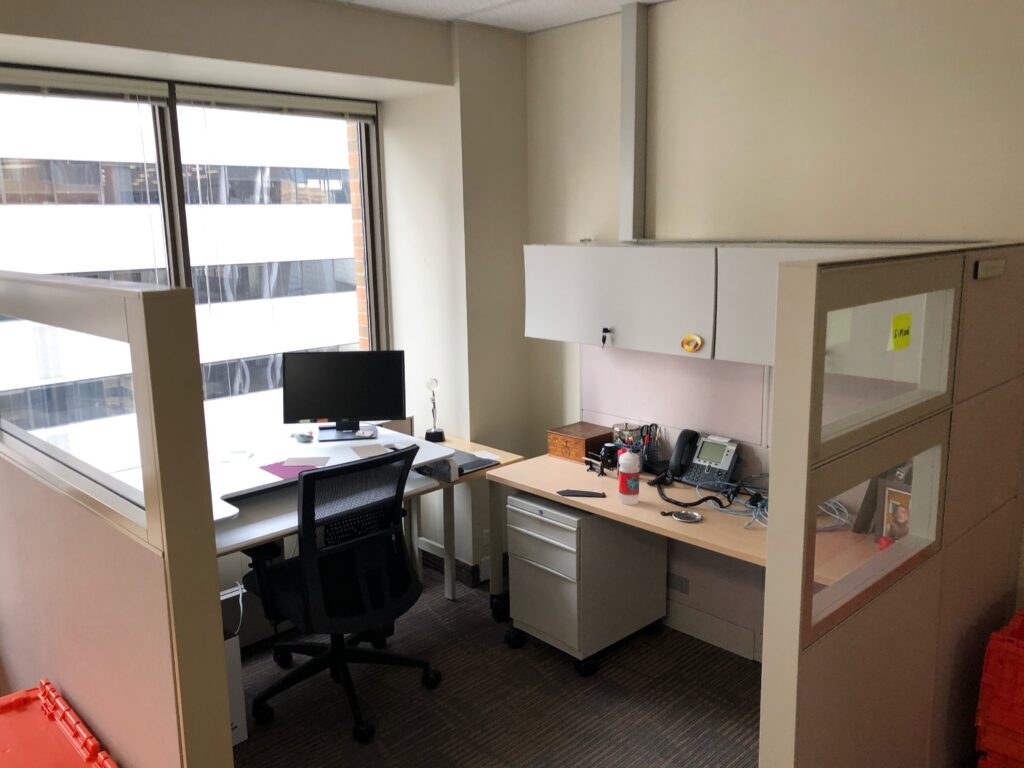 The ride was nice. It was 11 degrees. It made for very sloppy wet conditions in places. I have fenders, but still my bike is a disaster now and my legs were mud from the knees down. The only fly in the ointment was I got about 2 km into the ride (downhill) when I realized I'd forgotten to take a face mask. Tammy was going out anyways and met me at the Home Depot parking lot. ❤️ 😷
I also got to try out my new bike computer and radar.
Radar? 📡 Yes, radar. It's a Garmin Varia bike radar. The BCC ambassadors went together on a group purchase of them at a discount and I picked mine up this week. I didn't realize that I would get to try it out so soon.
It works with the bike computer, and shows when cars are approaching from the rear. It really worked like it was supposed to. A lot better awareness of what's behind me.